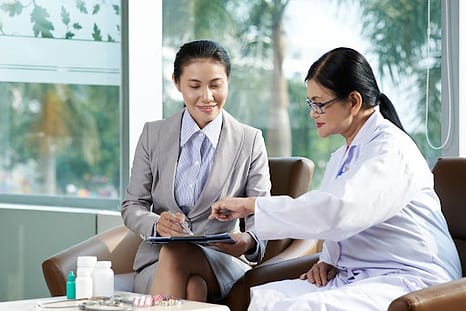 Several things go through an owner's mind when they start thinking about selling their pharmacy. The most common considerations I hear are "when is my pharmacy worth the most?", "Do I have enough savings to retire?", "Have I become so frustrated with the reimbursements and clawbacks that my patience with everything has worn thin?" "Do I enjoy going to work every day or are there other things I would like to be doing?", "What will happen to my staff?" If you are not able or ready to retire, owners will wonder "What am I going to do and how will I earn an income?". Keep in mind that these thoughts will vary/change from month to month if not day to day depending on what is going on in your life or even how your day went.
It is tough to determine when a pharmacy is worth the most, I consider it similar to trading stocks. There are typically indicators you can look at; if your sales continue to increase and your margins are at least holding steady, then you may want to hold on to it for a few more years. If your sales have been stagnant for a few years or even just starting to decrease, then you should either look for ways to modify/improve your business or look into an exit strategy. Another factor to consider is the appetite for potential buyers. Interest rates are good and money is still cheap, so we currently have many qualified buyers interested in making offers to purchase stores. As interest rates increase, there may not be as many interested buyers in the market.
More and more, we find owners that want to focus more on family, whether you are missing your kids' and grandchildren's school or sporting events, or your spouse feels neglected, society has changed and it is not just about work anymore. Looking back at my career, I was a work-a-holic and wish that I would have spent more time at home or just doing things that I like to do.
Is being an owner not everything that you thought it was going to be? Do you not like what you do and wish that you could do something else? I frequently hear from owners that they are tired of being owned by their store. Going to work early in the morning to stage things for the day, staying late to clean up, or getting caught up doing paperwork at night or on the weekends. It takes time to build a business where you can afford to hire support to help relieve some of your pressures of being an owner, especially with the decreasing margin.  There are also events that can significantly crush the value of a pharmacy overnight, similar to the stock market. 
Knowing when to sell a pharmacy is one of the hardest decisions you will make and it will be very emotional. Many of you that are considering selling have owned your pharmacy for decades and sacrificed a lot. Be prepared to set some of that emotion aside and make the best decision for you and your family long term. You always want to sell on your own terms and you do not want to get backed into a corner where something or someone else is dictating the terms.
Do you still enjoy going to work and helping patients or is it time to pursue other interests in life; different careers, more family time, hobbies, or travel? Are you struggling to be profitable? It is important to consider your financial situation and weigh the pros and cons of continuing to press forward with the business or selling armed with the knowledge to feel confident in doing so. This may be the most significant business decision you will ever make, and you only have one chance to do it right. Let's explore the most common reasons compelling pharmacy owners to sell.
 
Retirement 
It is estimated that over 50% of pharmacy owners are over the age of 60 years old indicating a significant transition of stores selling over the next five to ten years. However, many owners do not have a plan as to who will take over their business. So, if this is you, there are many things to start considering in preparation for the sale of your pharmacy.
Money Loss 
There are many challenges a pharmacy owner faces in today's environment where the risk of owning a pharmacy may be greater than the reward. Declining margins, coupled with the DIR clawbacks and regulatory scrutiny, can make it tough to be a pharmacy owner. Some pharmacy owners do not have enough cash flow to pay themselves a full pharmacist's salary; perhaps they aren't earning a wage at all. As a pharmacy owner, you may have spent so much time learning your craft and helping your patients that you may have lost sight of business principles or adapting to the changes within the profession. Are you marketing to attract new patients, providing additional services such as immunizations or offering delivery, managing expenses, or comparing prices on your drug purchases? Over time, many owners have become complacent with the pharmacy, even though they are experiencing declining profit year after year. Nobody can blame you for considering selling your pharmacy, especially if you are struggling to make ends meet. Many owners face the same challenges as you, some can make adjustments and improve profitability while others let it spiral out of control. If you just opened your pharmacy, it can take 2 to 3 years (or more) to become profitable. If you do not have the working capital to continue moving forward, selling your pharmacy may be a consideration.
 
Stress 
Many pharmacy owners love the pharmacist profession but don't necessarily love being a business owner because of all of the headaches and financial challenges that come with it. There are great benefits of owning your own business and being your own "boss", but there are just as many challenges. Nowadays, there isn't the same financial incentive to offset the stress of owning a pharmacy unless you have significant volume or create a niche. When you own a business, the business can own you when you do not have enough support staff. You may not be getting vacations, missing various activities/hobbies, or as much time with your family as you would like. Sometimes it is better to work for a salary and leave your work behind when you clock out for the day or take a vacation. When all the hours and hard work aren't producing the desired financial gain, it can lead to burnout and frustration.
 
Life Change 
Perhaps your family is expecting a baby, you wish to stay at home with your children, or want to relocate to another area; making it difficult to own and run the pharmacy. You just don't want your pharmacy to run your life. Some pharmacy owners simply decide they want to change careers entirely. Maybe real estate investing or becoming a financial advisor sounds more appealing than standing behind a counter all day. Either way, life happens. And when it does, selling your pharmacy may be the only way to start your next chapter.
 
Dire Situation
Unfortunately, some store owners run into unforeseen situations that force them to sell their pharmacy. Integrity Pharmacy Consultants have helped several owners in dealing with severe accusations from the board of pharmacy or DEA that needed to sell ASAP before restrictions were imposed on them. Another serious concern is when a PSAO terminates their agreement with the pharmacy owner, preventing them from billing insurance plans for most of their patients. Other time-sensitive challenges include Bankruptcies, wholesaler or supplier cancelations, and major third-party plans such as Caremark, Optum or ESI canceling your contracts. If you see challenges in one of these areas, you will typically see a domino effect and other issues to follow. As challenges arise, owners typically do not understand the seriousness and how time-sensitive their reactions need to be. Depending on the severity of the issues, it could be CRITICAL for you to sell the assets of your business quickly before losing the entire business. At the first sign of serious concerns, I strongly suggest that you seek an experienced pharmacy broker to help you while there is still time before the business starts to erode.
Divestment 
There are two ways to divest portions of your pharmacy. First, let's say you have multiple stores. You might decide not to keep all of your eggs in one basket and sell a few of those locations to ensure that you have a nest egg for safekeeping/retirement. That way, if one egg drops, the rest don't break along with it. 
It is also possible to have multiple businesses within your pharmacy. For example, besides the traditional retail prescriptions, some of your prescription mix might include compounded prescriptions. Another portion of your business might be long-term care or special packaging consisting of blister packs or multi-dose packaging. You can choose to sell just one of these portions and continue to perform and focus on the other services in your store.
 
The Crucial Role of Confidentiality 
No matter your reason for selling, common concerns exist for all pharmacy owners. Confidentiality is imperative to the success of the pharmacy purchase and maximizing the value of your store. When we sell a house, we want everyone to know. We put up a big "FOR SALE" sign in the front yard, post beautiful photos online, and scream it from the rooftops. Pharmacies don't work the same way. If your patients or prescribing doctors get wind of you selling, they might transfer their prescriptions to "Joe's Pharmacy" down the road. As you can imagine, this can dramatically decrease the value of your business, as most of the value is tied up in the patient base. Not to mention, your staff may also preemptively leave to go work for "Joe's Pharmacy" before they potentially lose their jobs. And what if "Joe" himself finds out you are selling? He can immediately begin soliciting your employees and patients.
 Before you share your thoughts of selling with anyone outside your family, a firm non-disclosure agreement needs to be in place. It's difficult to know who you can trust. An experienced pharmacy consultant already has multiple NDAs with an extensive network of people who would be interested in buying your business. Choosing to work with a consultant is in your best interest regarding confidentiality and protecting one of the most valuable assets you have. 
There are many things to consider in the beginning stages of selling your pharmacy. Here are a couple of closing thoughts you should keep in mind: You only have one chance at selling your pharmacy, there are no do-overs. You don't know what you don't know until it's too late!
Align yourself with an expert or someone that has extensive experience selling pharmacies that can provide guidance and a pharmacy valuation to help you through the entire process.