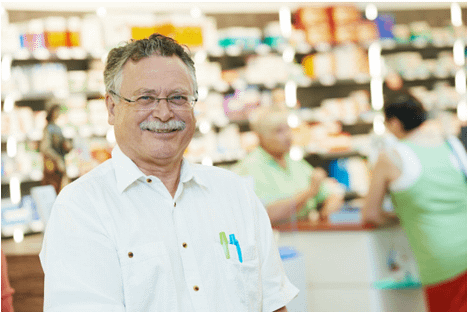 There are several things to contemplate if you are considering selling a pharmacy. In the article below, we will hear directly from an expert that has sold over 250 pharmacies, Sean Duffy of Integrity Pharmacy Consultants.  
Here are a few common scenarios and helpful tips pharmacy owners should consider before moving forward with their pharmacy transaction.
Due Diligence
Do the homework and know what your pharmacy is worth. Unless you have close friends who have previously sold their pharmacy, there are no public "comps," so how do you determine your value? It is paramount that you at least get a quick analysis as this could help increase your market price. It would be best if you did not list for a selling price as that may put a cap on what someone is willing to pay for your pharmacy.  
Sales Price and Strategy
Understand your numbers, especially your revenue, profit, and inventory. One of the most critical steps is knowing what expenses are necessary for the business or what is not necessary. Any debts or income needs after the sale are of no concern to the buyer, but a positive revenue trend line is essential because a steady declining revenue line can stymie most sales.
An Independent buyer will likely pay a multiple of the pharmacy's earnings. That earnings report is a huge factor and will weigh heavily on the buyer's perception of the risks and opportunities of the purchase. Another factor is the amount of remaining cash after debt servicing. Fact: Pharmacies with higher net profit trade for higher multiples. 
Current Pharmacy Customers – The 80/20 rule 
Having a diverse customer base is another factor a buyer will consider. For example, rely on one major customer or one doctor/clinic for the majority of your scripts that can show risk to a buyer. It does not mean you can not sell; it is just a red flag. If you are customer concentrated, try to spend the next year diversifying the script base. 
Doing Business with a Pharmacy Competitor
Sometimes, a competitor is interested in gaining market share. If a competitor comes calling, proceed with caution! This type of transaction relies on your past relationship with the competitor. It is paramount that you use a consultant or broker to manage the discussion about sensitive financial data to ensure that there are NDA's in place and everything is kept confidential.
Family v.s. Cash
In our experience, selling to a third party is almost always more profitable than selling to a family member. Some owners choose to go this route because they want a trusted individual to take over the business. If you decide to go this route, remember to set clear expectations with your family member and put it in writing. You do not want any misunderstandings that cause issues down the road.
Owners v.s. Employees
In some instances, former employees have been good candidates to buy the pharmacy, but you must set a strict timeline and ensure that they have "skin in the game." We've found that this specific scenario has taken longer for some pharmacy owners, even five or more years. Having trusted pharmacy consultants like Integrity-Rx will ensure the transaction closes securely and in a timely matter, even in complicated situations. 
Selling a pharmacy comes with many challenges and opportunities; there is no "one size fits all" process. If you have questions, please reach out. The conversations are always confidential and free. 
Integrity Pharmacy Consultants. 
Info@integrity-rx.com or at (480)855-3584.