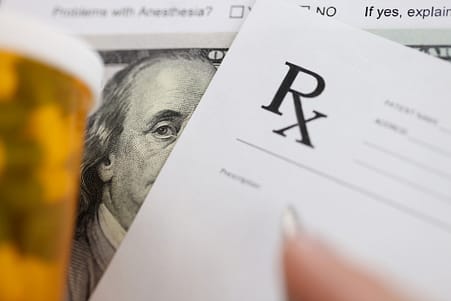 Michigan Gov. Gretchen Whitmer signed a law last week that takes another step forward for independent pharmacies. Forcing the transparency of the Pharmacy Benefit Manager's (PBMs) contracting practices should give pharmacies the information they need to fight the unfair reimbursement battle from PBMs.
These new reforms will also require licensing for PBMs, which will create stronger regulation over their practices by the state.
Below we summarize the three (3) Michigan bills passed this week:
Provides for the licensure of PBMs in Michigan by the Department of Insurance and Financial Services (DIFS), which will;
Make necessary medications affordable for Michigan families.
Prohibit PBMs from practicing "spread pricing," in which PBMs drive up costs when reimbursing pharmacists for prescription drugs.
Prohibit PBMs from forcing pharmacists to sign "gag clauses," which will allow pharmacists to communicate openly and honestly with patients.
Charge DIFS with the responsibility to regulate PBMs licenses.
Require PBMs to file transparency reports with DIFS to ensure Michiganders access information about their prescribed medications' backend cost and profits.
Prohibits a pharmacy benefit manager (PBM) or carrier from:
Requiring a patient to pay a co-pay higher than the selling cost of the drug dispensed to them.
Excluding or discriminating against a pharmacy solely because the carrier does not have a vested financial interest in the pharmacy.
Discriminating against 340B Program entities – the 340 Program is a federal program that provides medication to Medicaid patients at a discount.
Making PBMs and health insurance carriers third-party administrators, requiring them to maintain a certificate of authority and follow TPA conduct requirements.
Allows pharmacists to provide the current selling price of a drug they dispense or comparative current selling prices of generic and brand name drugs without being asked.
Prohibits pharmacies or pharmacists from agreeing to a contract that prohibits disclosure of drug prices and comparative selling prices of generic and brand name drugs. This violates the provisions of HB 4351 relating to 340B entities and carrier prohibitions. It prevents or interferes with a patient's right to receive an eligible drug from a 340B entity.
This is just one step, but as other bills and other states pass similar regulations, the industry will continue to gain momentum!